Has Water Damaged Your Business? It's SERVPRO To The Rescue
6/22/2022 (Permalink)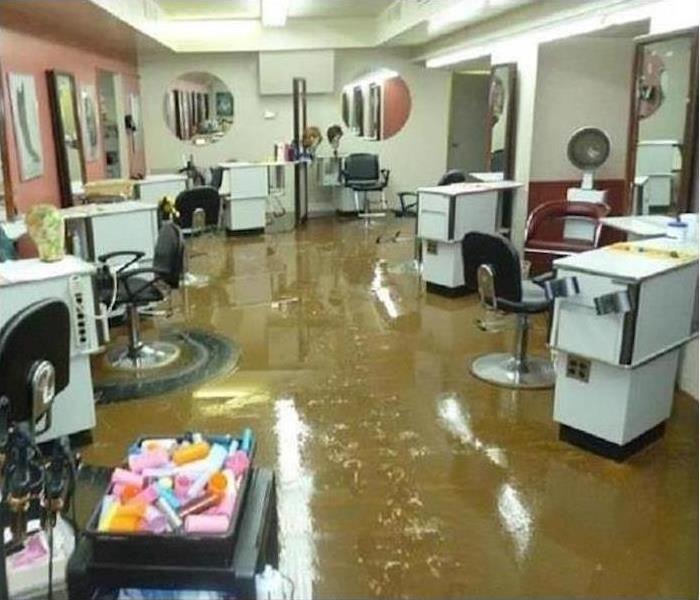 When your business suffers water damage call SERVPRO of Clearwater North, Safety Harbor. They will be there fast and quickly restore your business.
When your business Floods or has a water damage event it can create a complex clean-up. There will be many different issues that require a good deal of knowledge and the ability to be flexible when responding. Whether it's a relatively small water cleanup or a large-scale event, at SERVPRO, we work quickly to assess your unique situation and isolate the damaged area. We understand that often the most important thing to businesses is to get back in business . . . quickly.
Our team of professionals is trained to be mindful of any legal or environmental concerns and we work tirelessly to fully restore the damaged area while working within your budget. At SERVPRO, we understand that every hour that is spent cleaning up a disaster is an hour of lost revenue and productivity. So when an emergency occurs in your business, give us a call and we'll be there fast with the help you need.
About SERVPRO of Clearwater North, Safety Harbor
SERVPRO of Clearwater North, Safety Harbor specializes in the cleanup and restoration of commercial and residential property after any type of water damage event. Our staff is highly trained in property damage restoration. From initial and ongoing training at SERVPRO's corporate training facility to regular IICRC-industry certification, rest assured our staff is equipped with the knowledge to restore your property. When you need help call SERVPRO of Clearwater North, Safety Harbor anytime 24/7 at 727-250-0330.